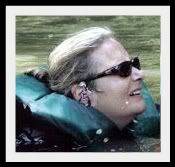 From the exec's desk
Happy New Year! 2013 promises to be a great year and I hope at least one of your New Year's resolutions had to do with the French Broad, whether it is to walk more on the greenways or paddle and stay over at our campsites or join our 1,400-plus volunteers for some river improvements or renew your membership. Make this your Year of the French Broad.
We are kicking off 2013 with a stimulating five-part seminar series by Dr.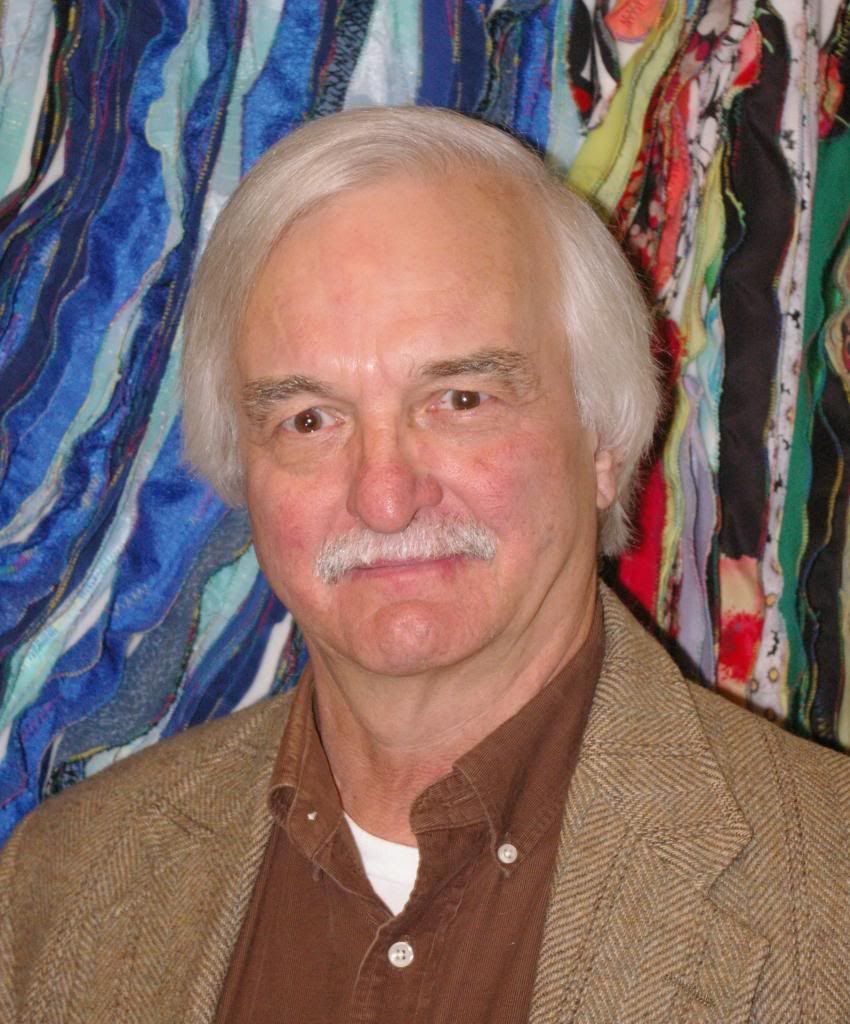 Frank Kalinowski
Frank Kalinowski from 3 to 5 p.m. on Friday, January 25, with future dates of February 22, March 22, April 26 and May 31. The purpose of these interactive lectures is to explore a deeper understanding of environmental issues and to attempt the placement of these issues in a larger social, political and historic context. Our first seminar on January 25th at the RiverLink offices is titled "A Practical Solution to the Environmental Crisis: The Scope and Range of Environmental Politics." Reservations are a must, so call us at 828-252-8474, ext. 10 to make yours.
Dr. Kalinowski is a retired and popular professor from Warren Wilson College and the author of numerous articles and treatises that are thought provoking and informative about the complex world in which we live today.
On Saturday January 26 we kick off our RecoverLINK clean-ups with food, beer and entertainment - oh yes and litter pick-up too! There's a more informative article with all the details elsewhere in this newsletter.
Yo Mama's Big Fat Booty Band at RiverMUSIC
Mark your calendar today for RiverMusic 2013 starting on Friday, May 24 and continuing on June 14, July 12, August 10 (RiverFest) and 24, and September 13. If you would like to become a sponsor, click here for more information and we would love to talk to you about how you can be involved.
We had two big announcements to close out 2012. First we announced our 2012 CriticaLink Award winners Margie Eblen, Dr. Robert Quayle, Terry & Russ Robinson, Mary Anne Willingham and Bess & Rod Baird. The RiverLink Board of Directors honors non-board members annually who have made a significant contribution to the health and wellness of our own French Broad and help improve the quality of life in our watershed as an even better place for everyone to live, work and play. The CriticaLinks and the River Business award winners will be honored at our annual donor reception. Click here for the press release.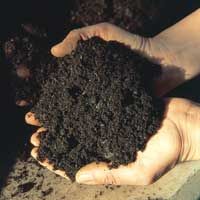 Did you know it takes 500 years for Mother Nature to restore an inch of topsoil? Topsoil in our mountain community can be lost in one of our way- too-frequent flash floods or through storm water runoff and daily erosion in our mountain landscape. Now there is a group that is taking food scraps and turning them into topsoil so go to http://compostnow.org/asheville/ to find out how to be involved.
And on the last business day of 2012 we accepted a donation of land totaling 3.36 acres in Kenilworth appraised at $600,000 for open space and neighborhood greenway connection to the Swannanoa River. This is the first of what we hope will be other donations of land from developer Frank Howington, who rebirthed the historic Kenilworth Inn into lovely apartments.Click here for a map. Our plan is to incorporate this parcel into our entire Ross Creek watershed project, which is funded by the Clean Water Management Trust Fund. Ross Creek is on the state's impaired list or 319 list and it starts in Chunns Cove and travels under Tunnel Road thru Kenilworth and finally into the Swannanoa River. We are working with the Chunn's Cove neighborhood, Saint Luke's Church, the Kenilworth Lake Association and planning additional meetings in January with the Kenilworth Residents Association. There are lots of invasive species to be removed and just a ton of other work to be done so read the article below for more details about how you can become involved.
Don't forget to fill out your Paddle Trail map request -- click here -- if you want your business to be listed on our new interactive French Broad River watershed map. This is an opportunity to reach hundreds of thousands of potential users with information about what you and your company can offer to overnight campers throughout the French Broad River watershed.
Take a moment to take our water quality survey. If you get stumped, we've provided a bit of a cheat sheet for you on our Web page.
Cheers!
Karen
Ross Creek Stormwater Improvement Projects
In 2011, RiverLink received a grant from the Clean Water Management Trust Fund to implement stormwater best management practices (BMPs) in the Ross Creek Watershed. The project develops BMPs on two privately-owned parcels of land. The first consists of a stormwater wetland and streambank enhancement at St. Luke's Church on Chunn's Cove Road. The second is a stormwater wetland and streambank enhancement of a tributary to Kenilworth Lake at the corner of Waverly and Lakewood Dr. These projects aim to improve the water quality in Ross Creek and will assist in protecting open space for the neighborhood.
Example of Stormwater BMP: Rain Garden at Fire Station #2 on Livingston St.
Ross Creek is an urban watershed located within the ci
ty of Asheville in Buncombe County, North Carolina. Since 1995, R
oss Creek has been listed on the EPA's
303d impaired stre
am
within the Swannanoa Watershed for sedimentation and e. coli. Therefore, this watershed has been monitored and heavily studied for water quality improvements though few implemented towards achieving measurable water quality improvements. Two master planning efforts have been completed in the last 10 years. In 2001 the Land of Sky Regional Council produced the Ross Creek Watershed Plan, and constructed a wetland and rain garden behind the AMF bowling alley, as recommended in this plan. In 2007 the City of Asheville used $200,000 of the stormwater utility money to develop the Ross Creek Watershed Protection and Improvement Master Plan. The primary goal of this project was to implement a series of these water quality projects to show measurable water quality gains.
RiverLink's newest project in Ross Creek will build on these former efforts and extend the water quality benefits one step further.
RiverLink's Implementation of these two projects will assist in improving the water quality in the Ross Creek Watershed. We have had several days of invaisve species removal as well as implementing the BMP's. RiverLink will host a series of neighborhood meetings starting in mid-January through February for interest, questions or concerns about the projects. Please contact Nancy Hodges at nancy@riverlink.org for more information. Or visit our website for meeting information at: www.riverlink.org.
Let your kids' creativity run wild and enter RiverLink's Sixth Annual Art & Poetry Contest
It's not too early to begin encouraging your student to create a piece of artwork or poetry for the 6th annual Voices of the River Contest. Have students visit the river and describe what they see, smell, hear, or how water is important to them through creative expression. This year, we will be accepting 2D and 3D artwork, poetry, and a brand new category: The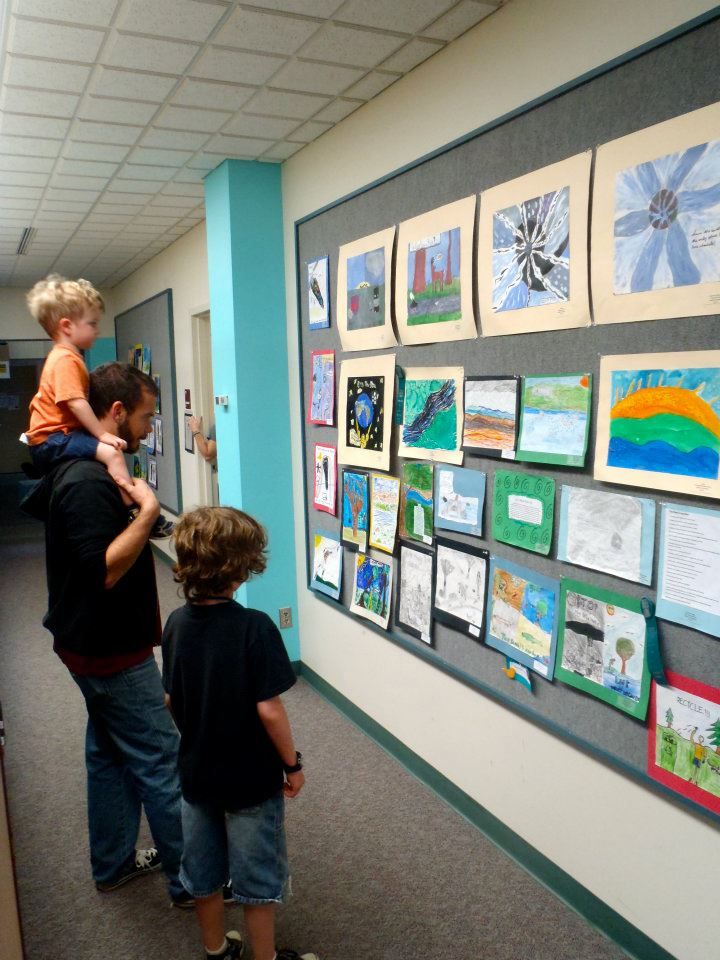 Fundred Dollar Bill Project, where students can design their own version of a hundred dollar bill.
Entries will be judged by local artists and all work will be put on display at AB Tech's Holly Library in April. To submit art or poetry to the contest, mail entries to RiverLink at P.O. Box 15488 Asheville NC, 28813 or drop off the submissions at the RiverLink Office (170 Lyman St.) between 8am-5pm Monday through Friday. The deadline for all submissions will be Wednesday, March 20 at 5:00 p.m.
RiverLink can provide you with ideas for prompts, worksheets, and lead lessons in the classroom with materials upon request! Our regular watershed education programs are also still available throughout the winter and spring, so go ahead and get your class scheduled for a free program today!
Please visit www.riverlink.org/earthdaycontest.asp to download required submission form and to learn more about contest specifics. Or contact Nikki Bauman at 828-252-8474 x18 or at education@riverlink.org.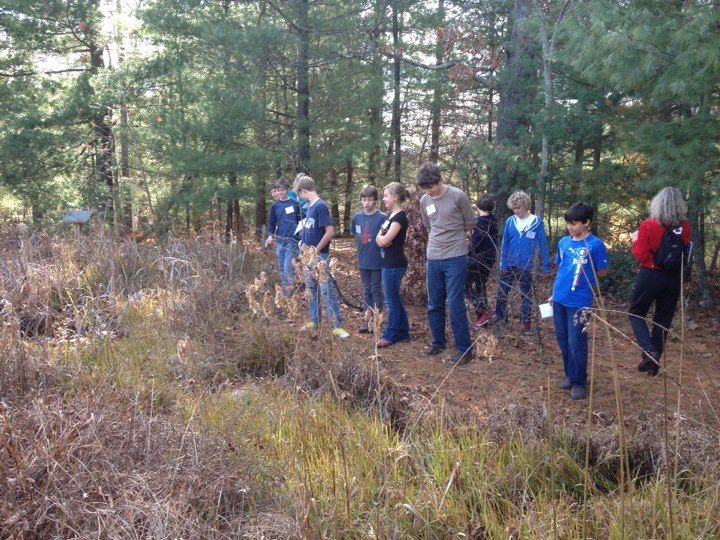 Stormwater Best Management Practices offer more than just water quality benefits
At Evergreen Charter School, campus-wide Stormwater Best Management Practices (BMPs), such as rain gardens and vegetated swales, benefit student education and show water quality benefits in the Swannanoa River Watershed. In 2000 RiverLink, through a 319 grant from the EPA, assisted Evergreen to develop and implement a campus stormwater reduction and improvement plan. With this 319 grant RiverLink also initaited and implemented a series of five BMP's in a variety of public locations throughout the Swannanoa watershed such as the Bi-Lo Supermarket in Black Mountain and the Swannanoa Valley Museum and the Charlie Bullman baseball fields. we have a guide to these BMP installations if you would like to visit just call us.

The Evergreen Community Charter School project is designed to direct roof runoff from the main facility and parking lot into a rain garden and vegetated swale that serves dual purposes. The rain garden will provide treatment of roof runoff which contains nutrients such as nitrogen, as well as enhance the educational opportunities for the science-based curriculum (i.e. butterfly garden). In 2010 RiverLink was honoed by the EPA for this project along with the 5 other BMPs in the watershed we installed, which led to the de-listing of sections of the Swannanoa river from the EPA's impaired stream list. See full EPA report
This past fall Nancy and Nikki assisted Stuart Miles and his eighth grade science class, teaching about stormwater BMPs. The students developed a maintenance plan to address maintenance needs, concluding by implementing the plan, improving the overall function of their BMPs. Additionally, tasks where identified for other grade levels to conduct through the year with the RiverLink. Many of these students are participants in Evergreen's Green Ambassador Program, a group of 7th and 8th graders who are learning specifically about the elements that compose their green campus. These students then led a tour of the BMPs for AB-Tech Environmental biology students, demonstrating the educational and environmental benefits of this project.
For more information on this project, or if your school might be interested in learning more please contact Nancy Hodges at:
nancy@riverlink.org
or 828-252-8474, ext 14 or Nikki Bauman at Nikki@riverlink.org or 828-252-8474, ext 18.
RiverLink Partners with Recover Brands for R

eco

verLINK Cleanup
--
come join the fun!


On January 26, 2013, we're teaming up with Recover Brands for our first cleanup of the year - and it's going to be GREAT. Come on out and help and hang out with us!

The goal of the cleanups is to create a fun environment that brings people together to help revitalize various natural areas around Asheville by simply removing trash and recyclables.

We're going to be cleaning up a great deal of the roads in the River Arts District, especially the areas along the French Broad River. Teams will be picking up all the trash they can gather in stretches from the Biltmore area and Amboy Road and along Riverside Drive. After the cleanup, join RiverLink and Recover Brands for free food, drink and t-shirts.

Details:
10:00am-12:00pm: meet up and clean. We'll provide trash bags, gloves, vests, etc.
12:00-2:00pm: PARTY! Enjoy food, drinks, raffle prizes, music and shirts
Contact: RiverLink's Dave Russell at 252-8474, ext. 11, or dave@riverlink.org.




Recover Brands is a unique business that makes shirts from recycled water bottles. Here are some facts about shirts made by Recover vs. Organic Cotton:



8 plastic bottles make one shirt

Reduces greenhouse gas emissions by over 35%

Reduces energy consumption by over 66%

Reduces water consumption by over 55%

Savings of 4817.6 liters of water per ton of yarn produced.

Savings of 16.5 kgs of chemicals per ton of yarn produced.

Reduction of 233.8 kgs of CO2 emissions per ton of yarn produced.

Reduction of 3574.4 liters of contaminated water released.

Savings of 512.5 KwH of electricity per ton of yarn produced.

Recycling of textiles which otherwise would have become waste.

Savings of 7803.2 sq ft of land under cotton cultivation that could be used for other production.

The use of polyester recycled from PET bottles avoids the landfill and reduces CO2 emissions.


In case you're wondering what these shirts feel like- there's two different textures: The first is a shirt made from recycled bottles and recycled cotton. It's SO soft- think those amazing American Apparel shirts that you can't live without. The second is the recover - they are like UnderArmour shirts.
Don't let cold weather keep you from going outdoors -- take the AAR Winter hiking series
Our friends at Asheville Adventure Rentals are offering a three-part Winter Hiking and Wilderness Safety class beginning January 10. Our region is in the heart of Winter with shorter days, colder temperatures and rapidly-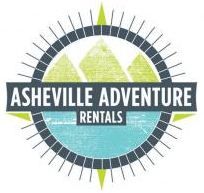 changing weather. Many people choose to hibernate indoors and leave their outdoor gear to collect dusk in the corners of the basement until Spring comes along. AAR contends that Winter hiking is the best-kept secret of any avid hiker. All you need is a foundation of outdoor skills that will empower you to go into action in case of emergency. Your safety depends on your judgment, experience and a realistic assessment of your abilities. AAR's Winter Hiking and Wilderness Safety course will give you the foundation you need to set off into the wild without fear.
Join them for this experiential class and begin your adventure today!
Course dates and topics:
January 10 - Preparation for Winter hiking and overnights
January 17 - Map and compass, covering the basics
January 24 - Fire building: Learning the three D's
Time: All classes begin at 6:00 p.m.
Where: Asheville Adventure Rentals, 704 Riverside Drive Asheville NC, 28801
What to bring: A pen and notepad are all you need - AAR will provide the rest.
Cost: $5.00 donation per class is appreciated. All proceeds will go towards RiverLink's River Fund.
Pre-registration is required for all classes. You may sign up for the series or for individual classes. The classes are open to all ages and abilities. Bring the whole family!
Contact: 828.505.7371 or info@ashevilleadventurerentals.com. For maps and other info, see http://www.ashevilleadventurerentals.com/.
Join the WNC Nature Center in marking 2013 as the "Year of the Hellbender"
In 2012, the WNC Nature Center (WNCNC) celebrated the Year of the Red Wolf, as four red wolf pups were born there. 2011 they dubbed the Year of the Cougar to celebrate the arrival of brother cougars Pisgah and Mitchell. They've declared 2013 to be the Year of the Hellbender!
Behind the scenes the WNCNC has several baby hellbenders growing big and strong, getting ready to go out on display in the Appalachian Station area of the Nature Center. If you want to see Hellbenders in the wild call our education guru Nikk Bauman at nikki@riverlink.org to arrange a free kids in the creek program for your school. We have wadders and nets and the kids love getting out of the classrom and into the streams and riparian areas around our rivers.
Hellbender Facts
The eastern hellbender (Cryptobranchus alleganiensis alleganiensis) is a large, stout-bodied, fully-aquatic salamander. Usually brown with darker (or lighter) markings on the back, they can range from gray to yellowish brown to almost black. It has a large, flattened head with small and widely separated eyes. Fleshy skin folds run down both sides of the body ending at a keeled tail. The toes have a rough pad that allows for traction on slick river rocks. Hellbenders are known to live to 30 years in the wild and over 50 years in captivity.
Eastern hellbenders occupy the Susquehanna River drainage in southern New York and Pennsylvania, and large portions Missouri, Ohio, and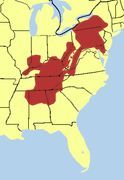 Mississippi River drainages from western Pennsylvania, southern Ohio, extreme southern Indiana, most of West Virginia, Kentucky, and Tennessee, northern Alabama and Georgia, Western North Carolina and Virginia.
Eastern hellbenders are completely aquatic. They prefer clear, fast-flowing, well-oxygenated streams and rivers. The stream bottom should contain many large flat boulders, logs, and debris. Because of their preference for clean streams and rivers, hellbenders serve as indicators of stream health. The presence of young and adults is synonymous with good water quality. Hellbenders feed primarily on crayfish. They have also been known to eat insects, snails, minnows and worms.
To learn more about hellbenders and the WNCNC's Year of the Hellbender, click here.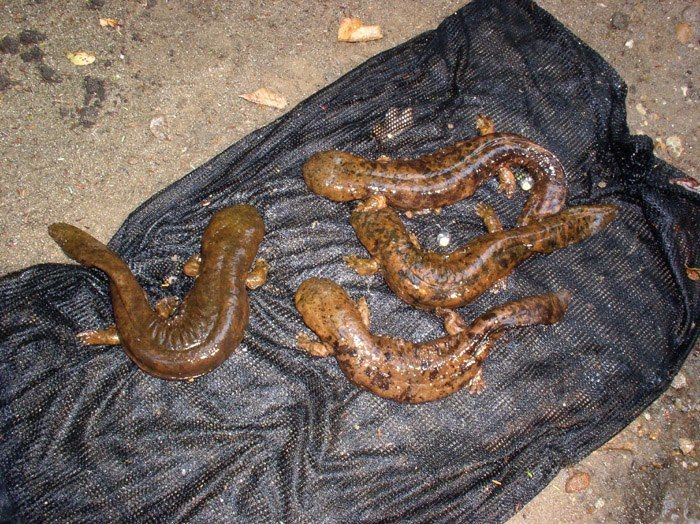 Hellbenders captured for research in WNC. Photo by Jeff Humphries.
Upcoming Events
Wednesday, Jan. 9 at 10 a.m. and 5 p.m. at the RiverLink offices --
Volunteer orientation sessions. Contact Dave Russell at 252-8474, ext. 11 and become involved in the evolution of the river and learn more about RiverLink and join Jim Stokely to learn more about his mother, Wilma Dykeman.
Tuesday, Jan. 17
11:45-2:00pm --
The RiverLink bus tour meets at the Asheville Area Chamber of Commerce at 11:45 a.m. -- Come experience the Riverfront magic firsthand! Contact Jess at 252-8474, ext. 17 for more information.
Sign Up Online
Friday, Jan. 25 at the RiverLink office --
We're bringing back the Friday Salon, a great way to start any weekend.
Join us on the fourth Friday of the month for a series of discussions with retired Warren Wilson instructor, Frank Kalinowski.
Saturday, Jan. 26 10:00am-2:00pm --
Join us for the first cleanup of 2013. We're paring with
Recover Brands
to present the R
eco
verLINK cleanups.
The clean up starts at 10:00 followed by a post-clean up celebration.
RiverLink seeks education intern for spring semester
RiverLink is seeking an education intern to assist with the K-12 Watershed Education Program, providing education of river system restoration and preservation through hands-on experiences in the classroom and to the general public. The internship will consist of attending and leading educational lessons and activities open to all students in the French Broad Watershed.
Programs include Kids in the Creek macroinvertebrate sampling and many other fun, hands-on lessons.
The intern will be responsible for contributing at least 8 hours a week to the program in the spring. Academic credit is possible for those interested.
Applicants should be recent college graduates or those working towards a degree in the natural sciences. Experience in environmental education, public speaking, event planning, fundraising is preferred.
For more information, visit www.riverlink.org and see our education intern description. Interested applicants please send a cover letter, resume, availability, and references to:
Nikki Bauman
RiverLink Education Coordinator
828-252-8474 x 18
Autumn Olive
Scientific Name:
Elaeagnus umbellata
AKA:
Japanese Silverberry
Appearance:
Autumn Olive grows as a deciduous shrub or small tree, typically up to 3.5 m tall, with a dense crown.
It commonly bears sharp thorns in the form of spur branches. The leaves are alternate, 4-10 cm long and 2-4 cm wide, entire, but with wavy margins. The leaves are covered with minute silvery scales when they emerge early in spring, but turn greener above as the scales wear off during the summer.

The flowers are borne in the leaf axils in clusters of 1-7. They are pale yellowish-white, fragrant, and have a four-lobed corolla 1 cm long. The fruit is a small round drupe 1/4 to 1/3 inches (0.65 to 0.85 cm) in diameter.[6] The unripe fruit is silvery-scaled and yellow. It ripens to red, dotted with silver or brown.


Ecological Threat:
Autumn olive exhibits
prolific fruiting, rapid
growth, is widely
dispersed by birds and
can thrive in poor soil. It
has the ability to produce up to 80 pounds of fruit in a single season.
Due to its nitrogen fixing capabilities, it has the capacity to adversely affect the nitrogen cycle of the native communities that may depend on infertile soils. It is vigorous and competitive against native species in open communities like prairies and savannas and resprouts after cutting or burning. It also creates heavy shade which suppresses plants that require direct sunlight.
Dogwoods
(Cornus sericea, C. amomum, and
C. racemosa)

Chokeberry
(Aronia melanocarpa)

Winterberry
(Ilex verticillata)


Northern arrowwood
(Viburnum dentatum)
Volunteer Spotlight
Michelle Snovak
Originally from Ohio, Michelle's love for the outdoors was seeded as a child spending weekends with family at her grandparents' cabin in the Allegheny National Forest in Pennsylvania.
Environmentalism has always been important to Michelle so it was natural for her to be drawn to RiverLink. She started volunteering with RiverLink in order to get involved in and to learn more about the community.
Michelle moved to Charlotte, NC in 2007 from Northern Kentucky and eventually ended up in Asheville at the end of 2011. She is really enjoying life in Asheville where she feels there is a strong sense of community and a shared love for the natural world among the people here.
Interesting Water Facts
There is the same amount of water on earth as there was when the earth was formed. The water that came from your faucet could contain molecules that Neanderthals drank.
The overall amount of water on our planet has remained the same for two billion years.

In a 100-year period, a water molecule spends 98 years in the ocean, 20 months as ice, about 2 weeks in lakes and rivers, and less than a week in the atmosphere.

Groundwater can take a human lifetime just to traverse a mile.

Most of the earth's surface water is permanently frozen or salty.

Water is the only substance that is found naturally on earth in three forms: liquid, gas, solid.

Frozen water is 9% lighter than water, which is why ice floats on water.
A litre of water weighs 1.01 kilograms.
It doesn't take much salt to make water "salty." If one-thousandth (or more) of the weight of water is from salt, then the water is "saline."